Публикации в СМИ
---
Palliative Care in Kazakhstan: Together against Cancer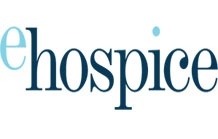 In the first of a three-part series from Kazakhstan, Gulnara Kunirova, director of the charitable fund, Together against Cancer, writes for ehospice about palliative care in the country and the activities of the Fund.
---
Author: Gulnara Kunirova, director: Together against Cancer, Kazakhstan
18 April 2013
In Kazakhstan there are many palliative care pioneers, and we all know each other. But we definitely need a common platform in order to exchange information, experience, knowledge, and to support each other in our interaction with government agencies and parliament.
Kazakhstan has a territory of almost 3 million square kilometres, but the population density is very low. A population four times smaller than that of France lives in a territory five times bigger than France.
Sometimes it is very difficult to organize adequate healthcare in some distant areas. So we need to create a whole system that includes every citizen of Kazakhstan.
The first hospice was created in Almaty in 1999. At that time there was no knowledge about the movement at all. People couldn't understand what hospices were for. Right now, the Almaty hospice has the most educated doctors and nurses in the country.
There are only six dedicated palliative care centres in the whole of Kazakhstan. This amounts to less than 250 beds to serve a population of almost 17 million.
The six biggest cities have departments of palliative care in oncology centres. One of them has a department called a 'pain treatment cabinet'.
In Karaganda, there is a mobile team, but it is for HIV/AIDS patients. Another rare example of an in-home care team is Solaris Hospice in Pavlodar city.
In some rural areas, located more than 600km from the regional centre, people don't have adequate access to any medical care, not to mention palliative care.
Life expectancy is very low and quality of life for patients is very very low. Knowledge about palliative care, even general information, is very limited.
We need to develop various forms of palliative care, hospices, mobile hospices and homecare. Home care is especially important for children.
We need to start from the big cities, from where we have some facilities, where we have educated doctors. But we need to spread it around the whole area of Kazakhstan.
In Almaty we have a children's palliative care centre. It is a small one, but it is very well equipped. It is a nice place to be.
There are plenty of toys and good facilities, but during the year there may be only two or three children at the centre, and these will be those who don't have parents.
Indeed, parents are reluctant to bring their kids there, maybe because of a negative attitude to a place called, 'Hospice', which in their understanding is a place where people die.
Parents may also think (and in most cases it is true) that at home they can surround their child with more care and moral support by hiring doctors, nurses, psychologists and other professionals.
In Kazakhstan, we have very strong traditions connected with family, hearth and home. So I think, for children, it is very important to develop home care. 
Together against Cancer
Together against Cancer is a non-commercial, non-profit, non-government organization that supports various activities in the fight against cancer. Our mission is to concentrate the effort and maximize the potential of society in the fight against cancer in order to save lives and to ensure good quality of life for patients.
The goal of the fund is to improve the efficiency of cancer care in Kazakhstan through:
successful prevention
early diagnostics
high quality treatment
accessible rehabilitation and palliative care
necessary financial support.
The strategic vision of the Fund is to realize our desire for each citizen in every distant quarter of Kazakhstan to have access to high quality, world standard cancer treatment at every level, including prevention, diagnostic and laboratory services, excellent professional care, a wide range of the most rigorously tested and approved medications, the necessary psychological, legal and social support, along with rehabilitation and palliative care.
What we do:
Raise the professional level of doctors and specialists by:
hosting scientific and medical practice conferences, conducting lectures and practical training seminars for oncologists and primary care physicians
organizing master classes for Kazakhstani doctors led by expert surgeons from other countries
organizing exchange programs with specialists from vanguard clinics in CIS and further abroad
exchanging information and gathering all available knowledge about successful cancer treatment approaches from around the world
publishing world news and information about cancer research and achievements in cancer treatment on our website.
Conduct public awareness campaigns to encourage prevention, early diagnostics, and adequate treatment of all forms of cancer, and to promote a healthy lifestyle among the general population by:
organising press conferences to increase public awareness about the dangers of cancer, the measures of its prevention, and the importance of maintaining a healthy lifestyle
publishing pamphlets, flyers, and booklets, producing audio and video spots that focus on the importance of regular exercise and other measures of prevention
giving radio and television interviews on the subject of healthy living
creating the first specialized Kazakhstan-based internet resource dedicated to oncology:www.oncology.kz, recipient of the prize "AWARD.KZ"
organizing large-scale public campaigns to promote a healthy lifestyle and boost awareness of state screening programs.
organizing mobile screening units and using them to provide free cancer screenings at various workplaces in Almaty
conducting "Open House" events to promote cancer prevention on site at cancer treatment facilities
Establishing a toll-free cancer prevention hotline for Kazakhstan residents: 8-800-080-5868.
Contribute to better equipping cancer treatment facilities by:
raising funds for the purchase of modern diagnostic and therapy equipment, as well as other essential equipment, vehicles, furnishings, medical supplies, imaging technology, etc.
providing needed financial, networking, public and government relation assistance to oncology centres
attracting investment in the modernization of existing oncology clinics and in the creation of new, modern offices and treatment centres
creating an office to provide vaccinations against the papilloma virus that causes cervical cancer
actively participating in the clinical testing of new, innovative diagnostic equipment.
Provide cancer patients with emotional support and palliative care by:
training psychologists and organizing consultations for cancer sufferers and their care-giving relatives, in addition to working to satisfy the spiritual needs of the patient and his/her loved ones
actively participating in the social, legal, and ethical debate over the issues regarding life-threatening illnesses and adequate care for terminal patients.
Cooperating to create a favourable, just, supportive, and information-rich environment around the families of cancer patients by:
pioneering the creation of the national association on palliative care that will unite NGOs and oncology service providers throughout Kazakhstan involved in palliative care 
providing material assistance to hospices and palliative care units
disseminating good palliative care ideas and practices among Kazakhstan's oncology doctors.
Work toward the perfection of oncological services in Kazakhstan by:
conducting independent analysis of statistical data on the oncological situation in the Republic of Kazakhstan
effectively monitoring the availability cancer treatment drugs
initiating discussions on all levels of the society on acute problems of Kazakhstan's oncology
preparing healthcare policy recommendations for Kazakhstan's legislature.
As a charitable foundation, we can help materially. On the eve of World Hospice and Palliative Care Day, the Fund bought a special ladder device for transporting patients in wheelchairs to the Almaty City Palliative Care Centre (Almaty Hospice). This equipment will help to facilitate the work of the hospice staff and improve the quality of life of the hospice patients (unfortunately, the Almaty hospice in located in an old two-storey building without an elevator). 
We have a new project with a group of students from various local universities that participate in the international leadership organization, AIESEC, to research the demand for palliative care in Almaty among cancer patients, as well as find various ways of creating and financing the mobile in-home palliative care teams and ways of attracting volunteers.
In Kazakhstan there are many palliative care pioneers, and we all know each other. But we definitely need a common platform in order to exchange information, experience, knowledge, and to support each other in our interaction with government agencies and parliament.
We are in the process of registering the National Association of Palliative Care in Kazakhstan which will unite all organizations who are dealing with these issues.
Read more about Kazakh palliative care advocates' engagement with national government on ehospice tomorrow. 
---
Поделитесь ссылкой на это страницу с друзьями:
---